Donnerstag, 29. Mai, 2014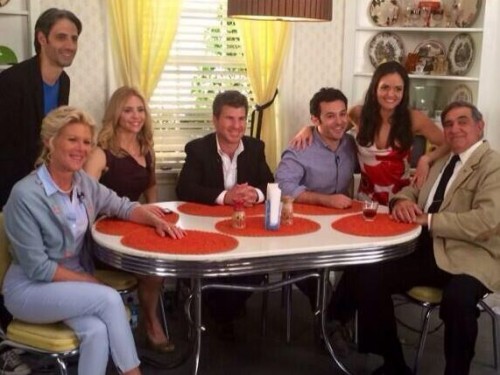 Wunder geschehen also doch noch, man muss nur lange genug warten. Es wird tatsächlich eine "The Wonder Years"-DVD geben. Eine Pressemeldung gab es dazu schon im Februar, nun flattern über Twitter und Instagram seit ein paar Stunden Fotos des Cast bei Aufnahmen für DVD-Bonus-Materialien auf unsere Monitore. Es scheint also wirklich Realität zu werden. Lange Zeit galt eine DVD-Veröffentlichung als Ding der Unmöglichkeit in erster Linie wegen hochproblematischen Musik-Lizenzfragen. TWY lebte besonders intensiv von der Untermalung durch zeitgenössische Popsongs. Angeblich sind all diese Lizenzfragen gelöst, weite Teile der Originalmusik sollen intakt bleiben.
"As it did for China Beach, StarVista Entertainment/Time Life is painstakingly securing the rights for virtually every song in The Wonder Years. From Cocker's theme song, to hundreds of other memorable and classic soul, rock and pop songs, including classics from The Beatles, Bob Dylan, Smokey Robinson, Joni Mitchell, Van Morrison and many others, StarVista /Time Life recognizes the necessity to release the series as it was initially broadcast, un-edited and untouched from original broadcast masters."
— http://www.hitfix.com/whats-alan-watching/the-wonder-years-is-finally-coming-to-dvd
Nach 26 Jahren würde das endlich eine der letzten Lücken in meiner TV-DVD-Sammlung schliessen.
Auf der offiziellen Website wonderyearsdvds.com kann man sich für einen Newsletter eintragen.